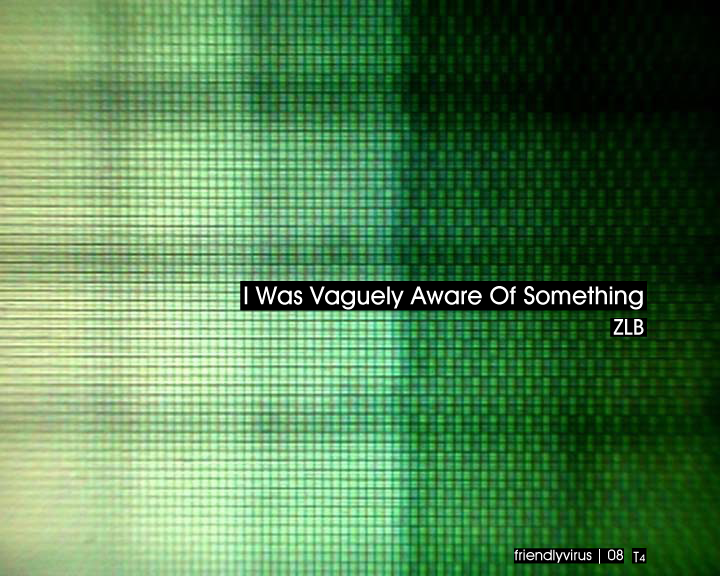 On 28, Oct 2012 | In music | By admin
ZLB : I Was Vaguely Aware of Something
2008
Album released by Friendly Virus Netlabel.
From the "liner" notes:
"I was vaguely aware of something" turns you into a spectator of your own inner being, lulling you along with incisive drones that cut through your conscience and force you to focus on yourself. this album is a big change for ZLB (formerly zelub), who, having paid due respect to personal shoegazer heroes in last year's "through the eyes of a dream", drops the almost fanboy attitude and presents us with a deep and complex part of his own personality. the end result is of a meditative nature with psychedelic undertones, a gentle calmness sometimes shadowed by the threat of anxiety, of being launched outwards. this is head music, for inner and outer journeys.
Available here: http://www.friendlyvirus.org/releases/T4/